Our Projects
Check information and activities of our projects
Following MUKHA stakeholder engagement meetings the following priority areas have been identified and as such thematic working groups have been set up for:
Medical Education and Nursing Education
General Practitioner Education
Delivery of Care (Emergency and first aid training)
Digital Health (Telehealth, Evidence, Data Collection and Research)
Wellbeing and Mental Health Support
Advocacy and Communication
Opportunities from Thematic Group Work
Better understanding of local ground situation and needs from UK side
Building and strengthening relationships
Better chance of securing work-stream targeted funding opportunities
Other Activities from non-thematic working groups
Some of the MUKHA members are part of the thematic working groups based on their expertise but most are not part of the thematic working groups since their focus of work is outside of the thematic working priority areas.
Continued stakeholder engagement with key members of MoHS
Diaspora engagement
Currently there 116 diaspora members who are registered and 28 of UK institutions partnering with MUKHA.
Going Forward
MUKHA will need to convene and discuss the progress of joint activities and to review priorities and develop a strategic plan for coming years.
Solidarity and Support
Cambridge stands with healthcare colleagues in Myanmar.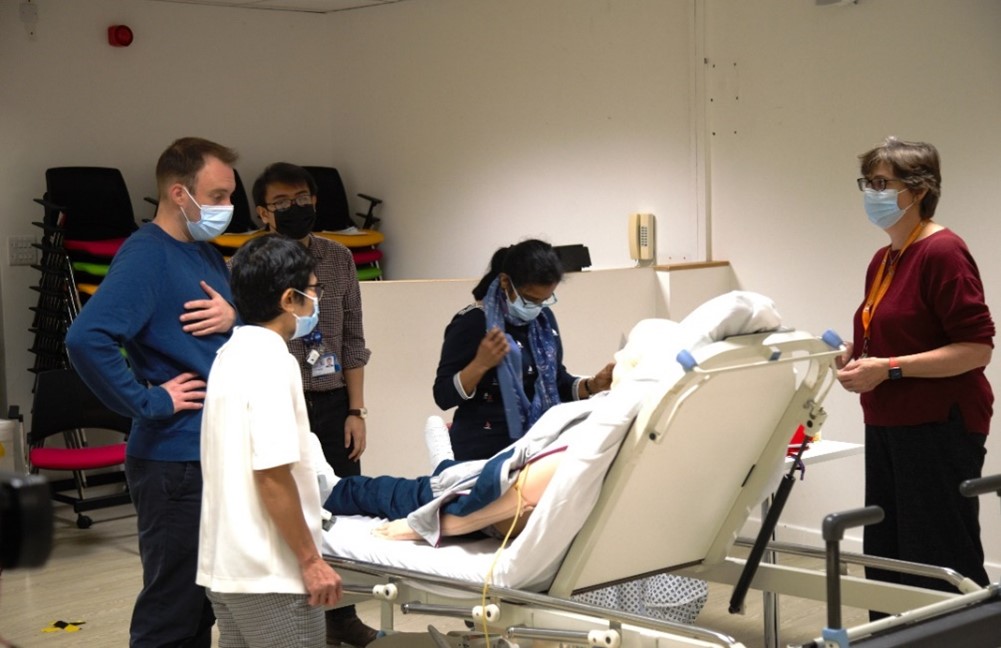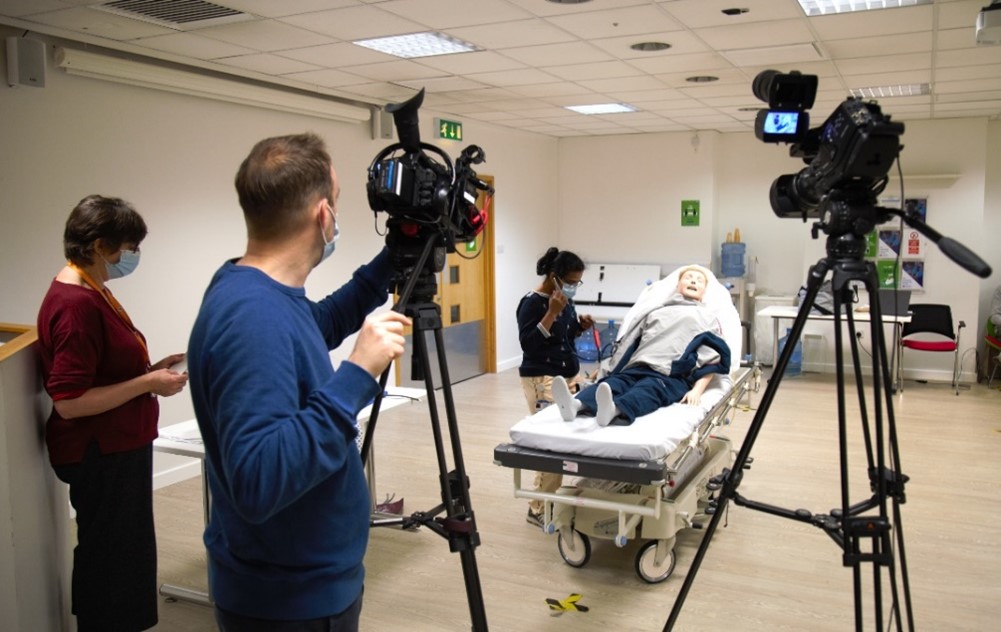 The longstanding partnership between Cambridge Global Health Partnerships (CGHP), Cambridge University Hospitals NHS Foundation Trust, Yangon General Hospital and University of Medicine (1) through the Cambridge Yangon Trauma Intervention Partnership (CYTIP) has been stalled since the military coup in February 2021. Despite many challenges, the CGHP team and UK volunteers who have been part of CYTIP have tried to maintain the communication with Burmese colleagues and show solidarity with them.
The first and immediate direct response and support from the Cambridge to Burmese colleagues and the crisis in Myanmar was the production of short and low bandwidth video tutorials filmed at the Simulation Centre in Cambridge University Hospitals (CUH) in March 2021. The volunteer doctors from CUH and CGHP filmed social media friendly video tutorials on managing trauma and emergency patients in low resource settings to provide advice and guidance to health care professionals in Myanmar managing conditions outside of their scope of skills and experience. Throughout 2021 and early 2022, we filmed nearly 75 teaching and clinical management video clips in partnership with the Royal College of Paediatrics and Child Health (RCPCH). Over 30 NHS doctors and nurses were involved including 16 Burmese diaspora doctors. The videos have been watched >25,000 times.
The telemedicine partnership between CGHP and the Tele-Kyanmar team (consisting of healthcare workers who refuse to work under the military administration) began eight months ago in mid-2021. The telemedicine services are responding to the immediate needs of patients whilst delivery of health services through clinics and hospitals is severely disrupted. The programme was established and launched in time to respond to the third wave of Covid in Myanmar. Nearly 80,000 Covid patients across the country received teleconsultations.
The service has 18 specialist clinics and a daily general clinic. Six Burmese diaspora based in the UK and 150 doctors, nurses and students in Myanmar are volunteering within the services. Patients from 240 out of 330 townships are receiving services. The telemedicine service has potential to scale up and provide services long term which will be important particularly where human resources for health are severely limited.
CGHP has facilitated:
sharing of skills and experiences of the East of England Stroke Telemedicine Programme and of senior doctors at CUH with the Tele-Kyanmar team and volunteers, and;
involved Global Health Roots to provide support for monitoring and evaluation including surveying clinician and patient satisfaction with the telemedicine platforms and services.
The Brighter Future Foundation has played an important role to enable transfer of resources. Without this assistance we would not have been able to implement the partnership activity effectively.
In terms of support to recently arrived Burmese junior doctors in the UK, CGHP and Health Education England in the East of England coordinated to help junior doctors looking for jobs in the region. 50% of doctors supported in 2021 secured jobs in the East of England.
CGHP is a member of MUKHA's Steering Committee attending meetings to develop the Steering Committee Terms of Reference and the way forward for MUKHA to respond to the critical situation in Myanmar. CGHP is an active member of the Health Partnerships for Myanmar group. We are working with all the working groups to improve coordination and ensure that we are as effective as possible in our efforts to support health workers in Myanmar and UK.